Travel Partner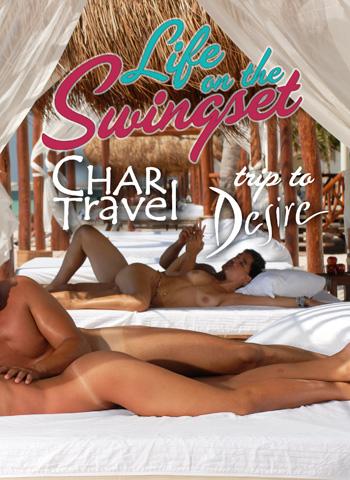 Life on the Swingset
The "Life on the Swingset" podcast crew will be back at Desire for their annual full resort takeover. Join Cooper & Ophelia, Ginger & the Prof, and Dylan & Tonia, along with JV & Shara from Ending the Sexual Dark Age.
Also returning will be author and feminist porn filmmaker Tristan Taormino for an unforgettable week back in paradise!
Whether you are swinger, lifestyle, polyamorous, voyeur or exhibitionist, straight, bi, or gay; you'll feel at home with this merry band of misfits on the Swingset trip. Expect honest talk and lots of fun!
For seven years now, The Swingset Takes Desire trip at Desire RM has been utterly incredible, selling out with the most amazing and open-minded group of people you can imagine.
Again in 2018, Swingset will have the run of the resort, to organize the way we want to enjoy, to plan the activities without worrying about getting out of anyone's way, and to guarantee the most awesome group of people to ever pull up on this bit of beach on the Riviera Maya.
This will be another sell-out, and you can choose your exact room until they are gone.
Come be a part of the Life on the Swingset trip in 2017 - our next Full Resort Takeover!
Join the 2018 Desire takeover
As we returned for another wildly popular Swingset trip to Desire, we are already filling up the 2018 full-resort takeover. Be sure to book your rooms early with us to avoid getting left out of the most popular group at Desire.